"When my husband died, because he was so famous and known for not being a..."
– Ann Druyan, talking about her husband Carl Sagan. (via youtastelikenachos)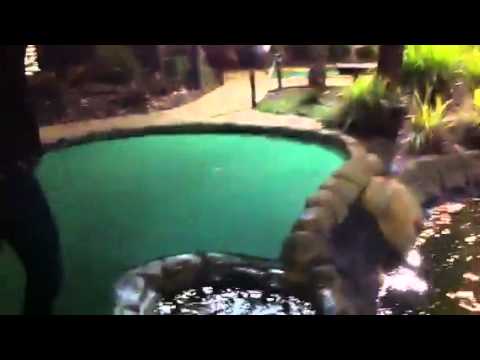 "My co-creator, that 13-year-old who's in charge of the boobies, he wanted to be..."
– George R. R. Martin at the Game of Thrones Comic-Con panel. Highlight of my life.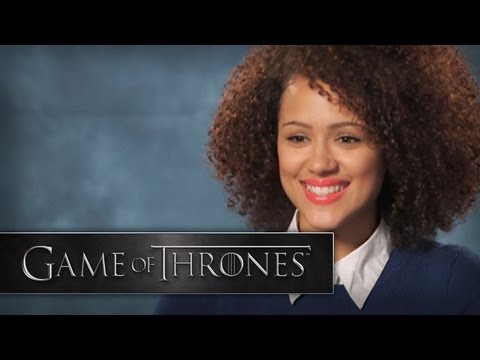 "Some woman came up to me after a Q&A and she was like, "I heard you loved..."
– -Lena Dunham on my favorite character on television, Girls' Adam Sackler (via)
Watch
collegehumor: Dire Consequences: Tiny Clothes In a thumb war, Kevin and Murph face-off to see who keeps their clothes on. Dire Consequences is one of the few web series that I will always watch immediately. It's so good. Murph is such a villian.
Diary Entry #4
August 8, 1996 Hello! I finally found time to write. I was taking a theatre course that ends tomorrow. :( It was so fun! There is a really cute guy in it. His name is [Boy Six] and I think he's really hot! He is so sweet, too! I flirt with him alot, and I think he likes me. I think I'll tell him that tommorrow! I am so jealous of the other girls in our class because their...
Diary Entry #3
June 20, 1996 School is almost over! Only 1 (1/2) day left! (Today is Thursday.) I keep wishing that on the last day of school either [Boy One] or [Boy Two] will kiss me or something. I like them alot. If [Boy Three] kissed me, [Girl I Hate] would be soooo jealous. Oh well! I am fat. People say I am skinny, but my thighs are huge! I need to exercise. Maybe next year I'll be more...
Diary Entry #2
June 13, 1996 Hi! It's me again. I'm almost on my way to school but I have a couple minutes. [Girl I Hate] - a bitch. She took all my friends away and convinced them I was an idoit [sic] somehow. I absolutely hate her. She also tells secrets. Let me get something straight here - I HATE SECRETS WHEN I'M NOT INCLUDED AND EVERYONE ELSE IS. I get the feeling they are talking about...
Diary Entry #1
I have a terrible memory. Luckily, I had enough foresight to keep a diary for the worst years of every girl's life: 7th, 8th, and 9th grade. I'm home this week and thought I might share some of the best entries.  June 3, 1996  Hi. My name is Sarah and this is my journal. It's going to be a "whenever I want to write" journal, not a stressful daily ordeal. Right now I...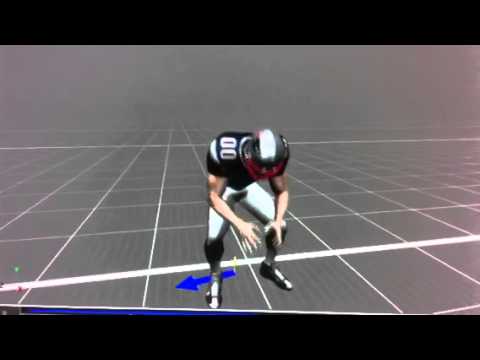 Here is an interview I did where I call myself... →
Amanda Lynferri strikes again!!!!
This is a great read, especially for lovers of Community: Alison Brie, Yvette Nicole Brown, Gillian Jacobs & Megan Ganz Roundtable.  (via Splitsider, where else)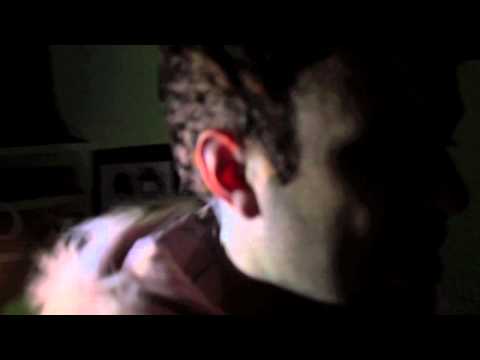 Watch
streeter: Do yourself a favor and go see Amir in HK3D TONIGHT! We saw it in Austin and it was great. Amir is great in it, of course, but the crazy thing is all the other actors are great as well! The movie was directed by Todd Strauss-Schulson, who directed this CH Classic, so if you liked that, you'll love HK3D. And if you didn't like that you can just go see Puss in Boots like a FUCKING...
8 tags
2 tags
3 tags
"If there were a late-night comedy show completely run by comedy writers, without..."
– Conan writer Todd Levin on how jokes die, for GOOD Magazine "Just Like That but Funny" (via lonelysandwich) (via atencio) This quote rings so incredibly true to me. Whenever I'm writing, my mind immediately goes to the darkest move possible. I've learned to push past this initial...
8 tags
Watch
collegehumor: Secret Girl Language (with Ashley Benson) It's not what you say, it's how you say it. I wrote this! But Ashley Benson, Rosa Salazar and Milana Vayntrub made it great. Plus Matt Pollock. And David Kerns. And Jake. Fuck it, I love everyone involved.
Chris Kelly: Recent Things I Love Made By People... →
chriskelly: I am lucky to know many great, hilarious and smart people and am always consistently overwhelmed by their work. Here is a completely random (and insanely incomplete) list of things I love on the internet that my friends have made recently. If you have not seen one of them, please please please… WHAT! Considering how much I love Chris Kelly (not to mention his work), I'm...